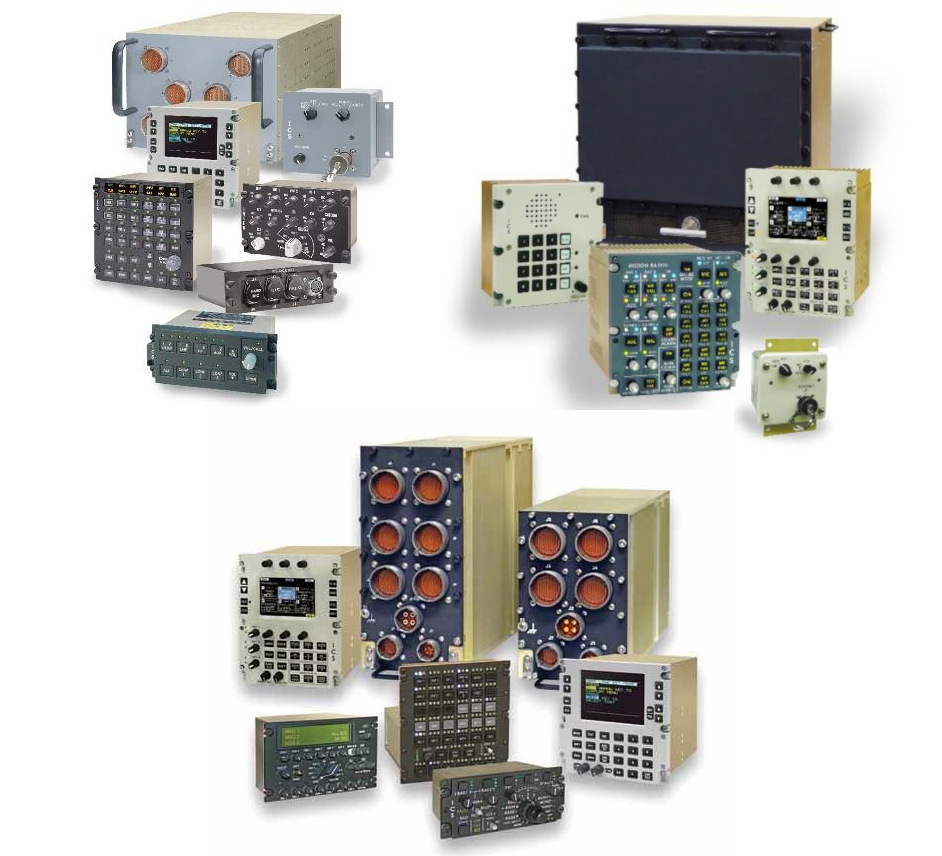 Palomar Audio Management Systems include switching and crew position units for airborne, shipboard, unmanned and ground applications for multi-mission platforms. Implementations include airborne secure interphones, shipboard secure voice switches (SVS), air defense ground stations and more. Palomar solutions allow sharing of platform communication assets in simultaneous clear/secure/top secret modes among mission participants through multiple interfaces, such as T1, MIL-STD-1553 and Ethernet. Linked assets can include radios, SATCOM, datalinks (Link 11, Link 16 audio) and cryptos. Our systems perform in many mission types including patrol, recon, attack, refueling and transport. They adapt to today's multi-domain, evolving battlespaces that encompass multiple converging information networks. Our solutions allow the flexibility to transition to newer technologies and protocols within legacy environments, or to deploy completely new applications.
Our Ability Is Your Advantage
Dependability
Proven for over 45 years in a wide range of platforms, environments and mission types.  Fast, accurate and highly reliable secure communication optimized for the information based, net-centric battlespace
Adaptability
Flexible, scalable architecture for multiple crew positions to match mission requirements.  Highly configurable through software.  Support for simultaneous clear and secure operation with wide range of encryption mechanisms.  Seamless integration of communication assets including Ethernet and VoIP
Certified Tough & Secure
Certifiable to US FAA flight standards.  Environmental performance to MIL-STD-810 and DO-160.  TEMPEST: NSTISSAM 1-92 and 2-95A and EMI/EMC: MIL-STD-461 and 464.  SWaP-C advantages.  Palomar Audio Managements Systems are tough and secure.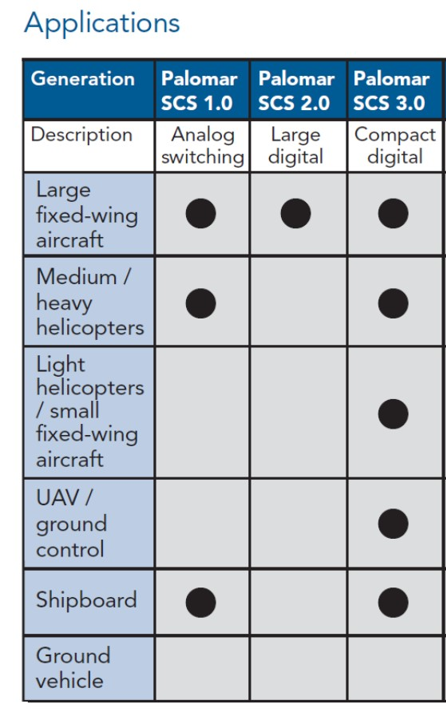 Legendary Reliability
Palomar Secure Communication Systems (SCS) provide versatile and secure intercommunications for multiple interfaces in multi-mission platforms.  Our robust communication solutions implement security and information assurance across converging networks.

Aircraft

Ship Classes